The "Private Client" and HNWI label encompasses a huge range of industry sectors.


Accountants
Architects
Art Dealers
Asset Managers
AV Systems
Barristers
Bodyguards
Charities
Chauffeur Agencies
Concierge Agencies
Dentists
Event Organisers
Foreign Exchange
IFA's
Insurance Brokers
Interior Designers
Jewellers
Lawyers
Luxury Car Dealers
Medical Consultants
Mortgage Brokers
Nanny & Au Pair Agencies
Here is a selection that attend our events:



PA Agencies
Personal Stylists
Personal Trainers
Photographers
Private Aviation
Private Bankers
Private Equity
Property Consultants
Property Developers
Property Managers
Recruitment Agents
Security Firms
Solicitors
Sports Agents
Sports Coaches
Stock Brokers
Tailors
Talent Agents
Tax Consultants
Travel Agents
Tutors
Wine Merchants
Yacht Brokers
Our Next Event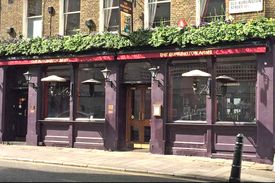 West End & Mayfair Group
18:00-21:00, Tuesday 16 August 2022
The Burlington Arms, Mayfair
21 Old Burlington St, London W1S 2JL

Places are strictly limited, reserve yours today!
Book Your Ticket Now!